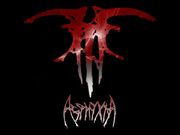 Asphyxia, hailing from Adelaide, South Australia, was a young five-piece metal band. The band was devoted to creating diverse and original heavy metal music. With intricate riffs and melodies, technical drums and brutal vocals. Over the course of their career Asphyxia released one full length album.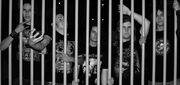 Founding members Rohan and Tom created Asphyxia in January 2005. Young and inexperienced, they experimented with different sounds, but were always interested in the metal scene. Eight months later they enlisted Nick, who brought a mature sound to the band with his technical fretwork. Early in 2006, Zach was brought in to the group as bassist and vocalist, adding his gutsy death metal growls to the mix. In late 2006, Marko took over bass responsibilities, bringing his technical and catchy bass lines to the group. The band continued writing and refining their music rigorously to ensure they were prepared to make a lasting impact in the local metal community.
2007 marked the beginning of Asphyxia's live performance career. During this year the band played 1-2 shows per month around Adelaide in reputable venues such as the UniBar, Lizard Lounge and Fowlers, with many popular bands such as Mythyca, Deafening Silence, Verona (NSW), Skintilla, Closed Casket, Black Like Vengeance (Vic), StigMARTYR and Double Dragon. The band quickly built a strong reputation for providing entertaining and explosive live sets and received positive feedback for their musical competency at such a young age. In July 2007, when the band members were only 15 and 16, Asphyxia began recording their debut full-length album at Against The Grain Studios. Striving for ultimate perfection, the band took around 4 months to complete the album. December 8th 2007 was to be drummer Rohan's last show with Asphyxia as he had decided to leave the band due to personal reasons. A hill had now appeared for the band to climb; without a drummer and anticipating the launch of the debut album.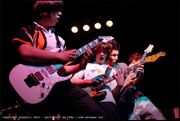 2008 opened up with new horizons, a hefty search had found a new drummer in Brody Green, and the band marched into the new year. March 8 marked the official launch of the bands self titled debut 9 months in the waiting, and much to the delight of the band, fans and others alike; the launch only helped to cement Asphyxia as one of Adelaide's premier young bands. With their unique blend of progressive, melodic and brutal metal that is difficult to place in any specific sub-genre, Asphyxia stands to break the cycle of generic metal music. It was annouced on the bands myspace on the 22nd of December that vocalist Zach Taylor and drummer Brody Green had left Asphyxia to persue other musicial endeavors. It was also annouced that Julian Marchioro and Liam Weedall (Dyssidia, Double Dragon) had joined the band replacing Taylor and Green respectively.
On the 7th of April 2009, Marko Gal released a statement on the bands myspace that he was leaving the band.
"Dear fans: As of the Scorcherfest gig April 26, my tenature with Asphyxia will be over. Thanks to the lot of ya for all your support and encouragement as it has not gone astray. I have been with the band since late 2006, and at this point in time i have come to a fork in the road and thus decided that it was about time i left the band. So lets make the Scorcherfest show a good one aye!! lateur, MarKo."
As it would turn out, the Scorcherfest 2009 festival was the last show the band would play. With Marko out of the group the band continued to search for a replacement bassist but with no success. Despite taking out the award for "Best Youth Band In Australia" at the 2009 Australian Metal Awards Show, the band decided to call it a day to focus on study and their careers.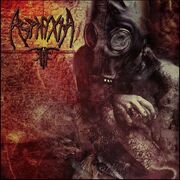 Julian Marchioro - Lead Vocals, (2008)
Tom Brown - Rhythm Guitar/Lead Guitar (2005-2009)
Nick Boniciolli - Lead Guitar/Rhythm Guitar (2005-2009)
Liam Weedall - Drums (2008)
Former members
Zach Taylor - Lead Vocals (2006-2008), Bass/Vocals (2006)
Marko Gal - Bass Guitar (2006-2009)
Rohan Parkhill - Drums (2005-2007)
Brody Green - Drums (2008)
Community content is available under
CC-BY-SA
unless otherwise noted.