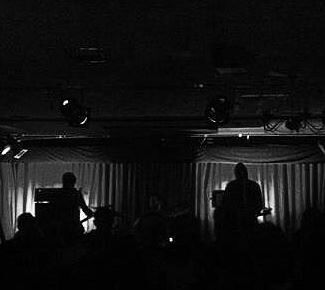 DAMNED MEN was a rock trio from Adelaide, South Australia, formed in late 2011 and consisted of members of Bronze Chariot, Diplomat, The Sea Theives, This City Dynamite!!! and Eyes Like Black Stars. 
Formed in late 2011 DAMNED MEN consisted of members of Bronze Chariot, Diplomat, The Sea Thieves, This City Dynamite!!! and Eyes Like Black Stars. Damned Men played their first show at the Exeter Hotel with Thunderclaw in the beginning of 2012 with insterstate shows following.
In November of 2012 DAMNED MEN released their first EP, Misery is a Mule on Capital Games Records. Misery is a Mule consists of four songs recorded over one night by bassist Justin Hermes with the assistance of Nathan Abbott (Thunderclaw), Mastered by Mike Deslandes (Coerce / High Tension) and launched on 23 November 2012 with the help of Making (SYD) at the Corwn and Anchor Hotel. 
In immediate follow up to the release of Misery is a Mule, DAMNED MEN took hold of a hall in Harrogate, South Australia to record their next EP, The Squall. The hall being built from local stone in around 1861 and is considered to be the longest serving community hall in the district. Following one full day of recording live, Twin Earth Recording was then occupied for a second day where mixing took place along with some re-amplification and additional vocals recorded. The Squall consisted of five songs, recorded by bassist Justin Hermes & Damned Men with mastering undertaken by Evan James at Parkgate Mastering. The Squall was launched at the Metro Hotel on April 24th of 2013 with the help of Before The Aftermath, Thunderclaw and DJ Sonny Burnett. Artwork for both releases was by guitarist Garrett R. Cooper and screen printed by Brett Davis (Animal Traps / My Sister The Cop / Love Like Electrocution). DAMNED MEN remain on extended hiatus whilst drummer Nick fulfils his piloting dreams in QLD.
Members of Damned Men have moved forward to forge paths in TIERSMAN, MULE and Dear Pilgrim.
Garrett R. Cooper - Guitar, Vocals
Justin Hermes - Bass, Vocals
Nick Kraitzer - Drums
Misery is a Mule - (2012)
The Squall - (2013)
Community content is available under
CC-BY-SA
unless otherwise noted.