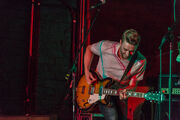 Matty Parsons (born December 18, 1991) is a musician from Adelaide, South Australia.
Matty Parsons is a guitarist mostly associated with Semi-Normal but has also been involved in other acts, such as The Serra and electronic project Melodiarch. In 2010, Matty released his debut effort with an electronic album under the name Melodiarch, releasing the 4-track EP Elsewhere before shifting his focus back to his preferred pop/rock stylings. He joined Semi-Normal in 2010 as a lead guitarist, playing on their second record So Much For Sanity (2012) and their stand-alone single Sun I Seek (2016) before leaving the band in October 2016. At the beginning of 2017, Matty joined a re-vamped lineup with The Serra.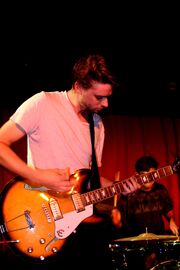 With Melodiarch
With Semi-Normal
So Much For Sanity - (2012)
Sun I Seek - (2016)
Community content is available under
CC-BY-SA
unless otherwise noted.