Mickey Finn formed in Adelaide, South Australia in 1976 and was active as a band for ten years.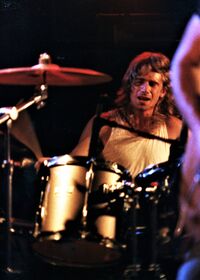 Mickey Finn evolved from the popular band Fraternity, which is best known for its association with Bon Scott and also the Levi Smith Clefs. By late 1975, Fraternity had been renamed to Some Dream. In 1978, the band was eventually renamed as Mickey Finn, comprising of Bruce Howe (ex Levi Smith Clefs), John Eyers (ex No Sweat), Mauri Berg and Joff Bateman (both ex Headband). This bluesy rock band was led by Eyres - alias 'Uncle' John Eyers and created a large following in Adelaide's pub scene etc. By 1980, John Freeman had rejoined as their new drummer and a second guitarist, Stan Koritini, had also been added. It was this lineup that cut the self-titled album for the Eureka label. Mickey Finn released two Singles in 1980 and 1981 before fading from the rock scene, although they reunited in 1990 for a brief period.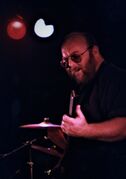 1976-80
John Ayers - vocals, harmonica
Mauri Berg - guitar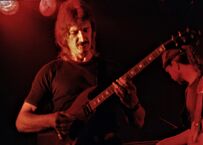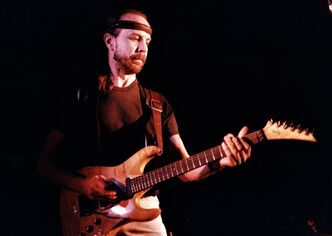 Bill McMahon - bass
Bruce Howe - bass
1981-86
John Ayers - vocals, harmonica
Mauri Berg - guitar
Stan Koritni - guitar
Tim Carlin - drums
Bruce Howe - bass
Singles
I'm A Man - (Eureka, 1980)
So Many Lies - (Eureka, 1981)
Album
Mickey Finn - (Eureka, 1980)
Community content is available under
CC-BY-SA
unless otherwise noted.