Rectal Birth is a one man experimental industrial metal band from Adelaide, South Australia, formed in 2003 by KidCrusher. All though it was created in 2003 with a live band, they only performed covers and disbanded in 2004. KidCrusher also left the band to pursue his rap career and also another band KcaveMen.
In 2012, KC wanted to pay tribute to his first band by resurrecting the project with a new concept and released a solo self produced album entitled "The Nothing" which was based on the movie "The Neverending Story" with themes of depression and heavily splattered with faecal matter. Alternate versions of singles from The Nothing featured on KidCrusher's 2014 release "Metal Murder 3D" to further promote the band.
When asked about the meaning behind the band name he said; he feels like shit, he gets treated like shit, therefor he must be shit, born the wrong way and living upside down.
The band is entirely virtual with electronic drums and virtual guitars.
In 2020, Rectal Birth announced a new album is in production.
Discography
Edit
Fist Fuck (2003)
The Nothing - Demo (2006)
The Nothing (2012)
 ???? (20??) In Production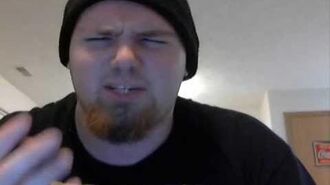 Community content is available under
CC-BY-SA
unless otherwise noted.