Jurassic World: Dominion Dominates Fandom Wikis - The Loop
Play Sound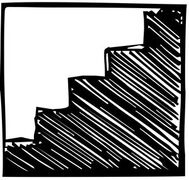 SCALA (Songwriters, Composers And Lyricists Association Inc.) is a not for profit, voluntary, incorporated association which officially formed on 22nd November 1987 in Adelaide, South Australia. It runs a weekly venue for original music, monthly workshops (April to November), the annual FOOM (Festival of Original Music) Song Competition and it regularly releases albums of original music.
Biography
[
]
SCALA has developed a number of regular activities since its formation.SCALA has showcased original music live almost every week since its foundation. Their performance venue is a safe, friendly, warm environment where "just starting" songwriters, composers and lyricists rub shoulders with professional original musicians. The venue is open to all who want to hear the newest original music and songs presented by its creators. This weekly event commenced at Higher Ground (Light Sq, City) on Thursday nights from Jan 14th 2010.
Monthly "Join Us" Songwriting Sessions commenced in March 2004 on the third Tuesday of each month at our venue, The Joiners Arms and have continued elsewhere. SCALA also provides guests for Radio Adelaide's Arts Breakfast programme, Saturday mornings about 9:30. There is a quarterly newsletter with SCALA news, information, views and resources. If you have an email address you can be added to the SCALA Members' Online Mailing List and receive news updates that occur between newsletters.
SCALA has run its annual SCALA Festival of Original Music (FOOM) Song Competition consisting of live performance, lyrics, demo tape and master tape sections since 1994. It also organised the annual Songwriters Event between 1988 and 2001. SCALA has also been asked to organise other song competitions. In all competitions winning songs have been recorded and released on tape or CD.
SCALA has issued an annual album of professionally recorded original music since 1988 including the Songwriters Event series from 1988 to 1994. In 1995 SCALA released its first CD, SCALA Big And Strong, which consisted of song competition winners supplemented by songs recorded by and submitted by SCALA members. Subsequent CDs have followed this pattern and at present 8 CDs have been released in the series. SCALA is currently preparing its next CD.
Mission
[
]
SCALA's objectives are to:
Encourage the activity of Songwriting, Composing and Lyric or Libretto writing.
Provide information and support to Songwriters, Composers and Lyric or Libretto writers by way of workshops, seminars, regular meetings and other activities which eventuate as SCALA evolves.
Encourage the playing and recording of innovative and original music and the use of innovative and original music in commercial applications.
Provide a service enabling Songwriters, Composers and Lyricists or Librettists to collaborate on innovative music projects and, in particular, to enable (non lyric) Composers to collaborate with Lyricists.
Encourage and assist in the employment of Songwriters, Composers and Lyricists or Libretto writers in appropriate situations within the community. 
External Links
[
]