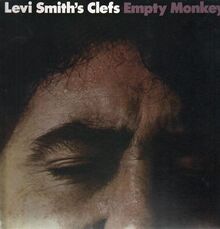 Levi Smith's Clefs began life as The Clefs which was formed in Adelaide during 1963 by organist Tweed Harris.
Biography
[
]
The early line-up included Trevor Pridham (vocals), Les Tanner (guitar), Michael Atkins (drums), Dennis Magsuball (sax) and Bruce Howe (bass). Another early recruit was an Irish immigrant lad called Pat Aulton, who went on to become one of Australia's most successful producers. The Clefs became an in-demand dance band on Adelaide's thriving club and dance circuit. McAskill (ex-Fabulous Drifters) joined as vocalist in 1965 and the line-up became Harris, Howe, Tanner, McAskill, Bob Jeffrey (sax) and Vince Jones (drums, also ex-Fabulous Drifters).
The Clefs issued three singles in 1966, "I Can Only Give You Everything" / "Roberta" and "Last Night" / "March of the Siamese Twins" (both released on EMI's Columbia label) and "A Boy Like Me" / "Bring It to Jerome" (on the Phonovox label). In early 1967 Tweed Harris quit the Clefs to put together a new 'supergroup', recruiting players from several noted bands of the day. Tweed's new band, The Groove, enjoyed great success in the late Sixties; after its demise, Tweed became a noted producer-arranger. 
Members
[
]
Tweed Harris - organ
Bruce Howe - bass
Les Tanner - guitar
McAskill - vocals
Bob Jeffrey - saxophone
Vince Jones - drums