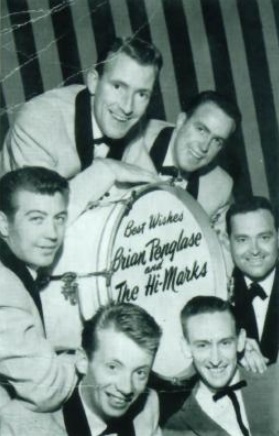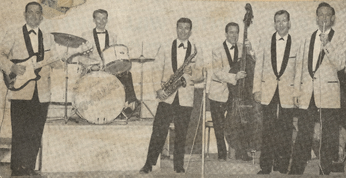 The Hi Marks was one of the stand out first wave Rock n Roll outfits from the late 1950s and early 1960s, featuring Brian Penglase of The Penny Rockets fame.
Multiple vinyl recordings were published by this group over the years, with them often appearing on the television shows 'Woodies Teen Time' and 'Bandstand', as aired by Channels NWS9 and ADS7.
The Hi Marks regularly backed Johnny O'Keefe, touring with him nationally.
Band Members
[
]
John Crossing - Piano
Graham Schrader - Piano
Lee (Chunky) Sydenham - Drums
Peter McCullock - Bass
Darcy Wright - Bass
Geoff Godwin - Guitar
Frank Newland - Guitar
Bill Clarke - Saxophone
Bill Greeneklee - Saxophone
Ron Kelly - Trombone
Bill Rooney - Trumpet
Brian Penglaze - vocals